HOME

>

>

FIX NEO Premium 1500DX SWRII FS
---
FIX NEO Premium 1500DX SWRII FS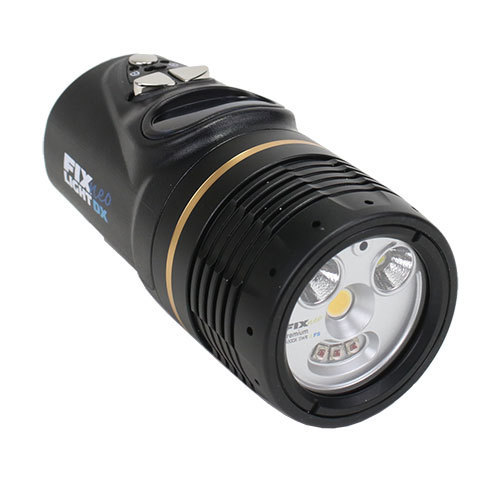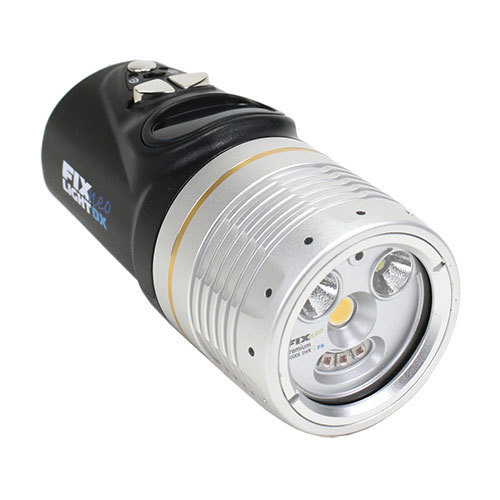 Stealth Black #30556
Frosted Silver #30557
---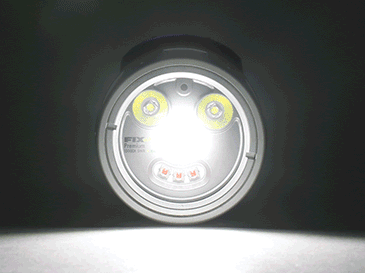 The Advanced Multipurpose Light
For the photographer that needs everything in one compact light, the NEO Premium 1500DX SWRII FS is your answer. Simply press the main control button and toggle the light between wide beam, spot beam, and red beam. Use the premium CRI 90 wide beam at its full 1500 lumens for a powerful spot light or dial the output down to extend the burn time. Need to sneak up on your subjects at night, switch to the red mode. Want a clean beam to highlight macro subjects without creating backscatter, switch to spot mode. A dream come true with all the modes every photographer has been asking for!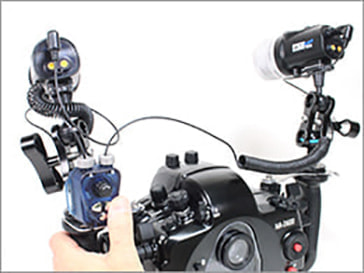 Remote control system

The FIX NEO FR1/FR1E Remote Control unit are small controller for the FIX NEO DX II light systems. Put control of your lights within thumb's reach. The remote controller unit can be mounted to the handle systems of your housing or the handles on your tray and arm system.
Automatic shut-off(ASO) mode
---
When the optical sensor detects a strobe light, it will turn off automatically, it will turn om automatically in 1 second.
*Depending on shooting conditions, the Automatic shut-off mode may react due to the reflection of the light. In that case, please reduce luminous power.
| | |
| --- | --- |
| Lumens (EF/Wide) | 1500lm(Wide)/500lm(Spot)/250lm(Red) |
| Beam angle | 100deg(Wide)/30deg(Spot)/100deg(Red) |
| Color temperature | 5000K(Wide)/6000-6500K(Spot) |
| Color rendering index | Ra90(Wide) |
| Continuous burn time | 65mins(Wide)/280mins(Spot)/400mins(Red) |
| Usability in air | Usable |
| Charge time | 2.5 hours |
| Battery capacity | 3400mAh |
| Materials | Aluminum alloy, Reinforced resin |
| Depth rating | 100m |
| Size | 55dia x L132mm |
| Weight (in air) | 377g |
| Weight (underwater) | 125g |
| Color | Stealth Black/Frosted Silver |
| Bundled items | Li-ion Battery 3400L/NEO Charger/Charging Plug II/Charging Connector Cap II/NEO Gungrip/NEO YS Base/Ball Adapter/GoPro Adapter/Loc-Line Adapter/Wrist Lanyard/Spare O-ring/O-ring Remover/O-ring Grease/Allen Key/Lock Screw |